Welcome to The Farm House Hartebeestfontein
Self Catering Accommodation
The Farm House Hartebeestfontein

is a 9 hectare privately owned farm. We are situated within the Hartebeestfontein Nature Conservancy. The nearest town is Hekpoort and is located in the Magaliesberg region of Gauteng, South Africa.


At The Farm House Hartebeestfontein we offer you private and secure self catering accommodation for a maximum of 2 people.

As The Farm House Hartebeestfontein is within easy access to Johannesburg - approximately 60km west - and some 90km's from Pretoria, it is the perfect distance for a 'romantic getaway' weekend for those couples seeking a self catering hideaway from the hustle and bustle of city life

Enjoy the magnificent views of the Magaliesberg Mountains while taking in the fresh country air. Watch Hot Air Balloons gliding gracefully on the early morning updrafts.

Phone:+27(0)83 441 0735
Email: jenny.thefarmhouse@gmail.com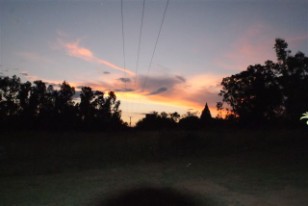 At The Farm House Hartebeestfontein you can relax around the pool, or sit in the garden with a book or binoculars. Take a stroll down to the poplar grove and find a shady tree to picnic under or have a snooze.
Have an iced cold drink; watch the sun set over the Magliesberg Mountains.
The cottage has an enclosed garden so is totally separate from the main house so you are guaranteed a private and secure self catering visit.